I had the pleasure of helping out at a portrait workshop for Lancaster Photography Association this last Tuesday night. The other photographers who had set-ups were Kurtiss Humphrey and James Poyner, both great photographers! I was honored to be included in their company for this event. Our goal was to help our members learn more about portrait photography, different lighting set-ups and posing tips. We had a great group of models that volunteered to help us out by sitting in front of the cameras as all the attendees jostled for position at the three back-drops to take their pictures. It looked like everyone had a really good time, and the images I have seen so far, look great as well.
My set-up was supposed to be two speedlights with modifiers and radio transmitters. I also brought along an old metal garage lamp just to help give some dramatic light for some of the images. Well, my plans went out the window... I forgot one of my speedlights was not in my camera bag, so I only brought one. Then my radio transmitters were acting up and not working with most people's camera. So, most of the images taken at my set-up were taken with one garage light (no modifier) and one or two white foam core reflectors. Fortunately, I was able to get some pretty great images with just that one light, and I have seen a couple of images from other people that turned out well. It was a lesson in adapting to your surroundings and making great images with what you have. At least, I hope that was the lesson! My set-up was the most hacked one there, but that's okay!
Here are a few of the images I took. I was so busy being the reflector holder for the other photographers, that I did not really get much of a chance to shoot, and certainly did not get to check out the other set-ups. But I did get to spend a little time shooting Carol, Andrew and Desiree. Two of these were done with my speedlight and the other three were done with the garage light.
Rattlesnake Rose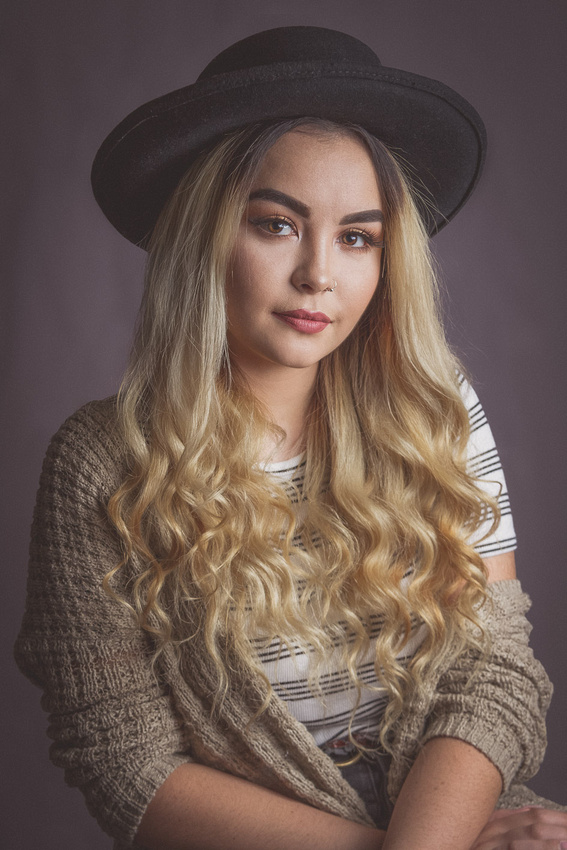 IMG_9079-Edit
IMG_9135-Edit
IMG_9144
IMG_9137-Edit