So, here it is, the end of the school year for all our kiddoes. My daughter has 9 days left of school; then she graduates. She just got her University of Buffalo T-shirts in the mail, and she is so excited to be going away in the fall.
I, on the other hand, feel like I have enrolled in school recently. I have been realizing my need for increased knowledge in the use of the programs I have related to editing my pictures and all the ins and outs of starting my own business. So I have been spending my free time reading magazines, on-line, and books; watching videos about various aspects of editing and organizing my pictures; going through tutorials from magazines that show me how to create a layout in Photoshop Elements and researching things like marketing, how to get a DBA, contracts, forms, etc. I totally am back in school, but I get to set my own curriculum and hours (which is kind of a plus).
I also am winding down my editing and organization of the wedding photos. I have learned a lot in the past couple of weeks, and I think my work flow for the next one will go much smoother. I am excited to upload the pictures to the gallery soon and get them their digital photos. I didn't end putting as much fancy stuff in as I had hoped, but the pictures themselves are really good and I didn't want to detract from them.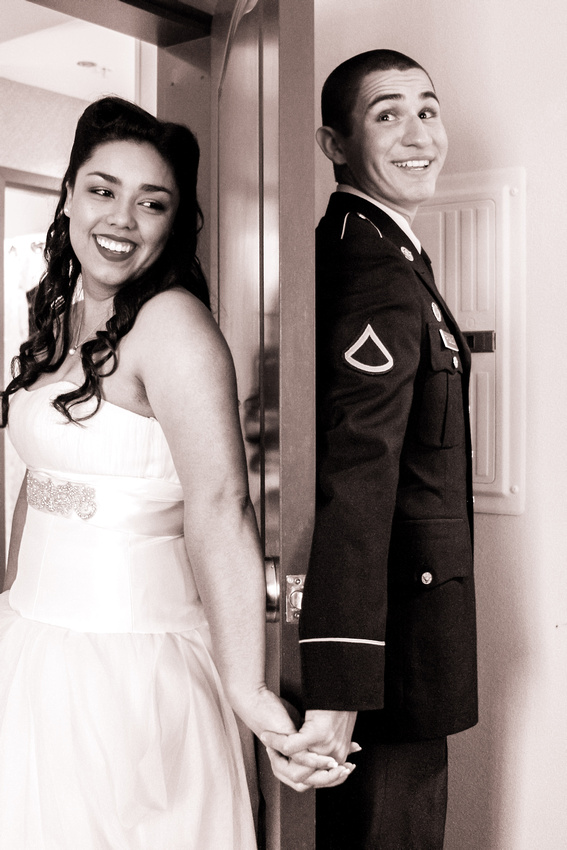 This week, I get to do an art photo shoot. A guy I know is trying to set up possible showings in a gallery in LA, and wants me to photograph his artwork. So, I did some research on the best lighting for art and am ready to do that. It was interesting to find out the things you need to take into account. I did a few test shots; this is one of them. We will have better lighting
In June I get to do dance portraits! I made a flyer for Palmdale Playhouse and will have a set-up with a backdrop and lighting to take pictures of the kids in their recital costumes. The sign-up sheets are up! I am excited to try this out, even though it will be a goodly amount of work to edit and make CDs for them all in about a week.
Apparently I have not settled yet on what kind of photographer I want to be. I am just taking the opportunities as they come, and doing my best each time. As things proceed, I think I will find my niche and be able to focus more on specific areas, rather than the wide variety of photo shoots I am doing right now.

And in the meantime, I always have my sunsets and Joshua trees, the one true constant....(oh, and windmills...and kittens...and flowers...and...I might be slightly ADD?) All these pictures are from this last week...yikes!